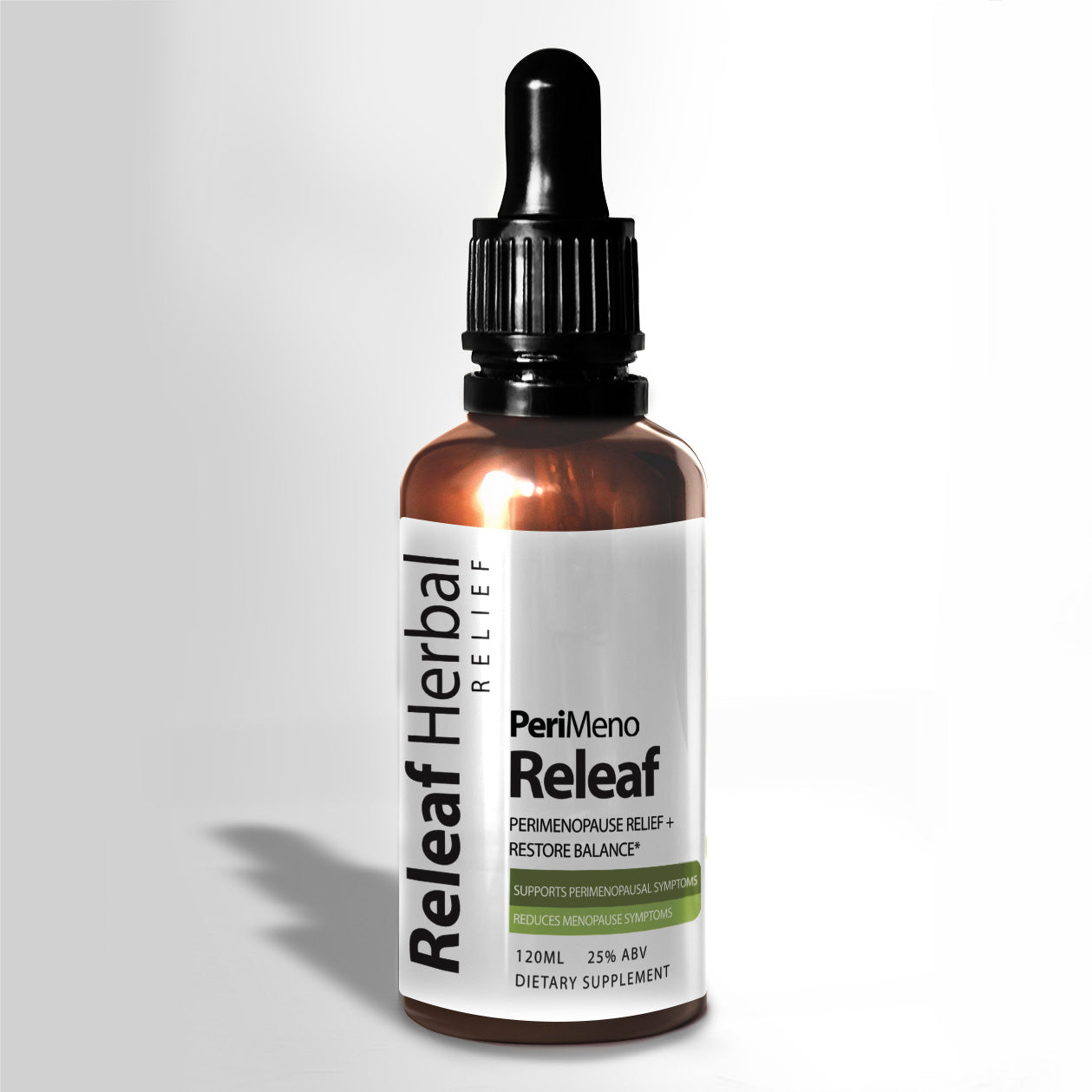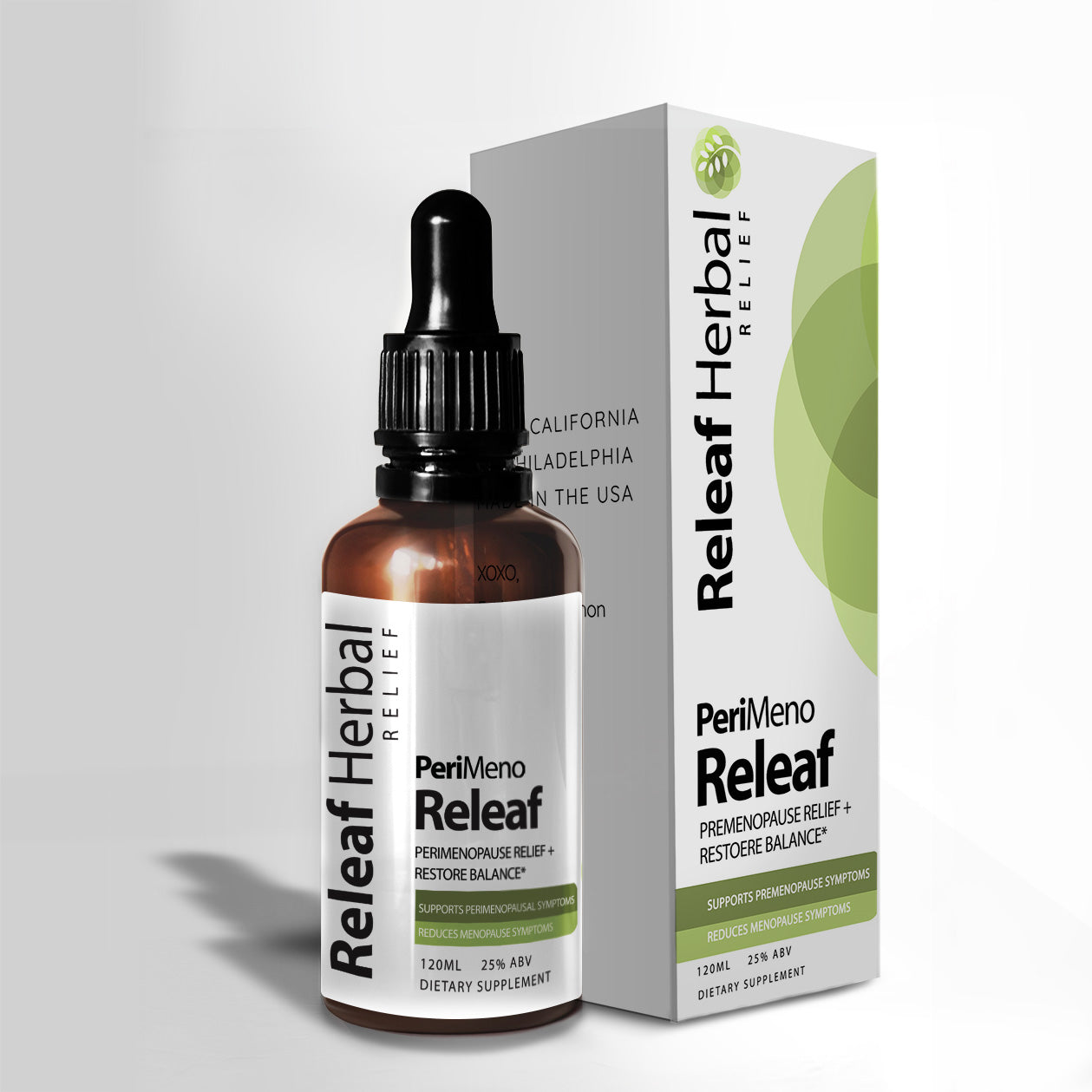 Description
Directions
Ingredients
Got perimenopause or symptoms of PMS? Estrogen levels fluctuate throughout perimenopause, menopause and PMS. MenoPeriMeno Releaf can alleviate symptoms in the years leading up to and during menopause so that you can feel like yourself. Whether you're faced with irregular periods, cramping, pms, mood dysregulation, acne, bloating, night sweats, or fatigue, fructus viticis, also known as Vitex, helps balance hormones holistically. Vitex is known to level out progesterone and estrogen levels, so that you can have improved mind and body during your cycle.
Take 1-2 dropperfuls a daily.– Just drop it under your tongue and swish it around. Some add the dropperfuls to their favorite beverages. Add MenoPeriMeno Releaf to your favorite tea or smoothie!! Adding Stress Releaf to MenoPeriMeno Releaf can additional support for helping regulate mood changes, and irregular cycles during menopause and perimenopause.
Fructus Viticis, Water, Alcohol, Acacia Vera, Honey.
FAQ
How long can I take Hot Flash Releaf?
Will Hot Flash Releaf help with sleeping and daily energy?
Yes, Hot Flash Releaf can help with keeping you cooler while sleeping, providing you with a better nights sleep. A better nights sleep can help with daily energy and feeling more like yourself.
Can I mix Hot Flash Releaf in any beverage that I choose?
Hot Flash Releaf can be mixed into any beverage that you choose, just add a dropperful or the suggested amount. Hot Flash Releaf can also be placed under your tongue and swished around in your mouth, before swallowing.
Can Hot Flash Releaf be used with Stress Releaf?
Hot Flash Releaf pairs well with any of our other formulas, it's a natural with PeriMeno Releaf and Stress Releaf.