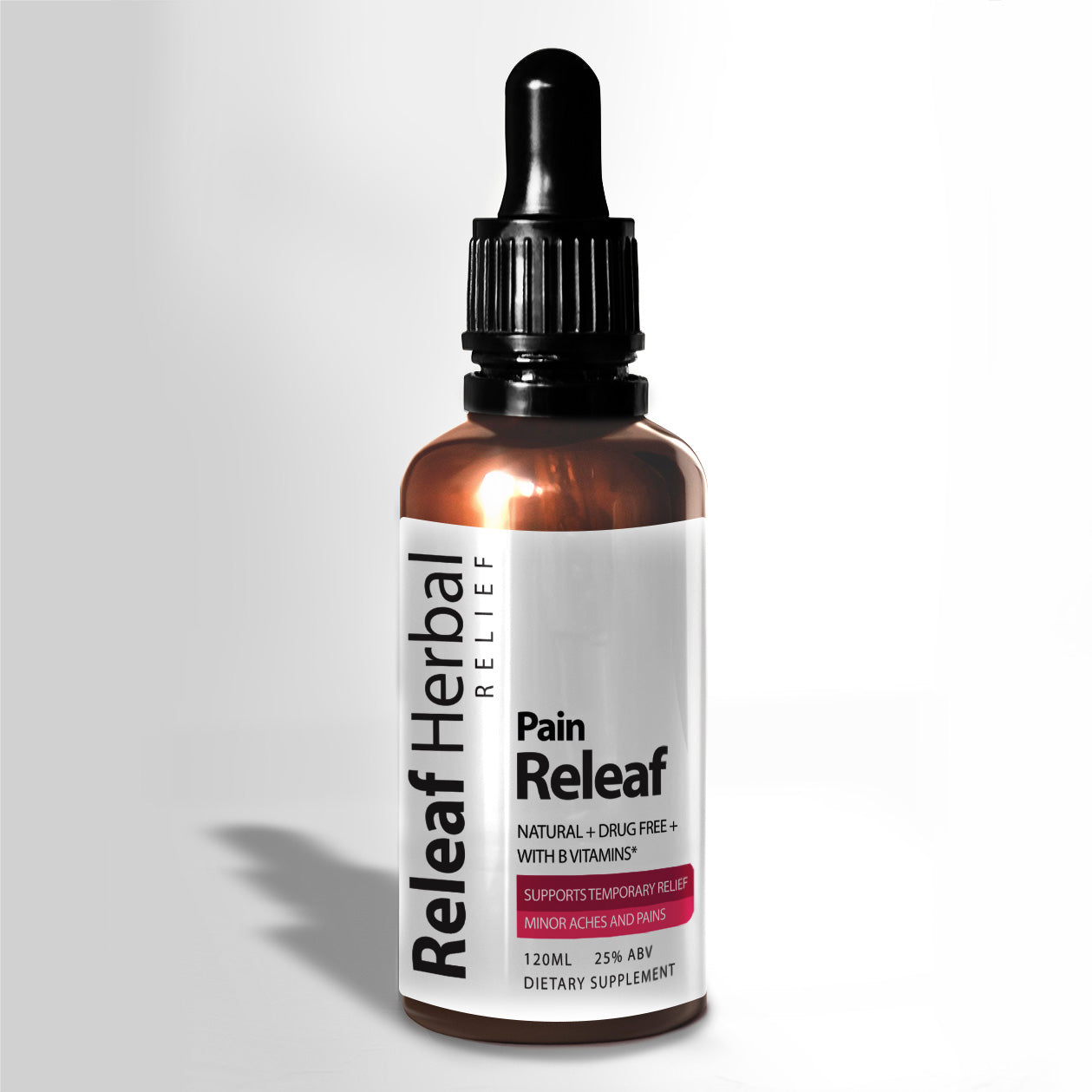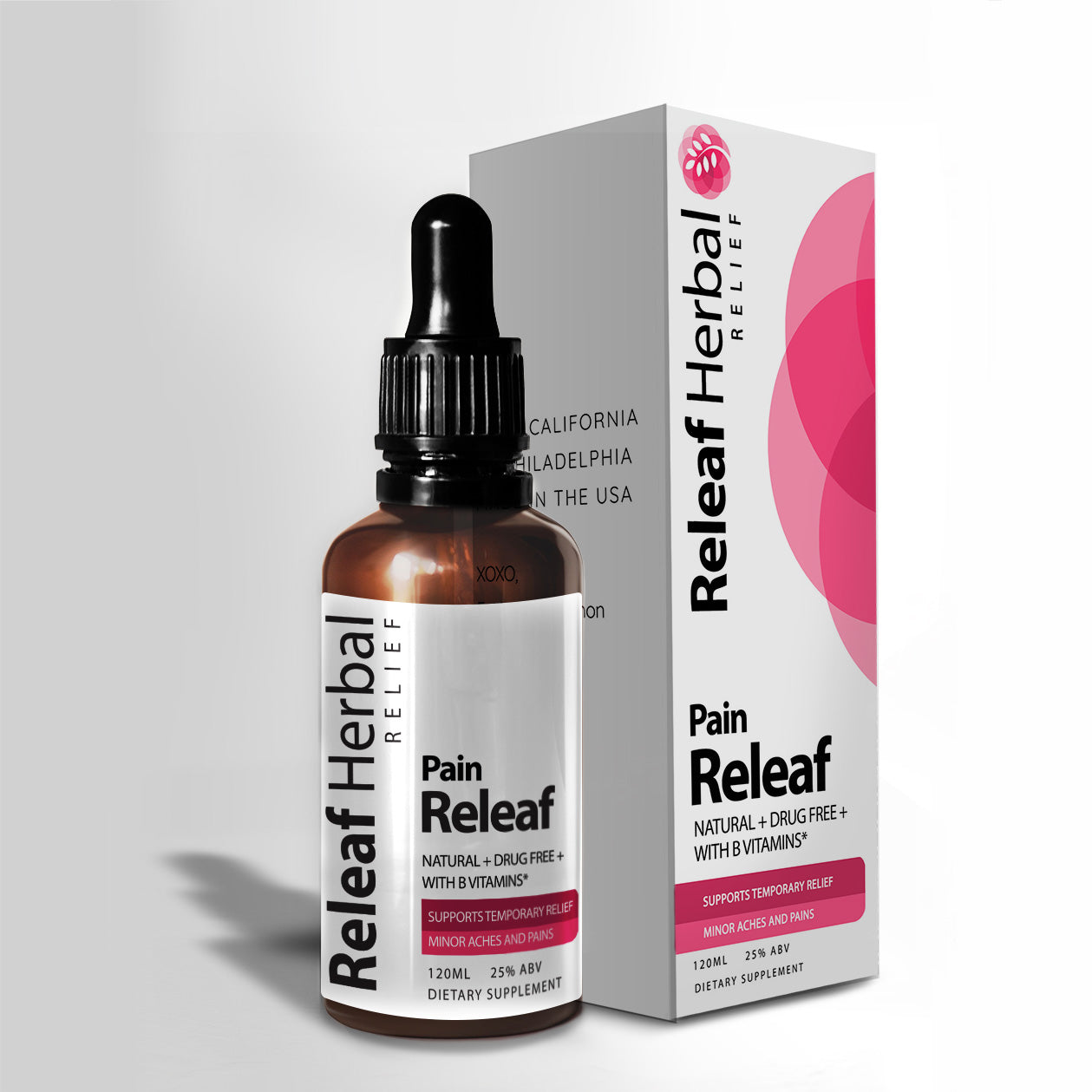 Description
Directions
Ingredients
Epimedium, Turmeric Phospholipid, Japanese Fleeceflower, Vitamin E from soy, Omega 3 Contains fish (sardines, anchovies, mackerel)
Take 1-3 dropperfuls of Pain Potion two times a day as needed. Simply add it to water, tea, your favorite beverage, or place it directly on your tongue.
In Pain? Releaf's pain tincture can help put your body and mind at ease. This formula was created to help your body's inflammatory response. It targets all different areas of the body from joint pain to muscle pain to period cramps and backaches. Japanese fleeceflower helps reduce cramping and inflammation while epimedium is a natural pain reliever used to treat everything from arthritis to nerve damage. By using our Pain Potion tincture, you can get pain relief without relying on harmful dyes, chemicals, and toxins.
FAQ
How long can I take Hot Flash Releaf?
Will Hot Flash Releaf help with sleeping and daily energy?
Yes, Hot Flash Releaf can help with keeping you cooler while sleeping, providing you with a better nights sleep. A better nights sleep can help with daily energy and feeling more like yourself.
Can I mix Hot Flash Releaf in any beverage that I choose?
Hot Flash Releaf can be mixed into any beverage that you choose, just add a dropperful or the suggested amount. Hot Flash Releaf can also be placed under your tongue and swished around in your mouth, before swallowing.
Can Hot Flash Releaf be used with Stress Releaf?
Hot Flash Releaf pairs well with any of our other formulas, it's a natural with PeriMeno Releaf and Stress Releaf.