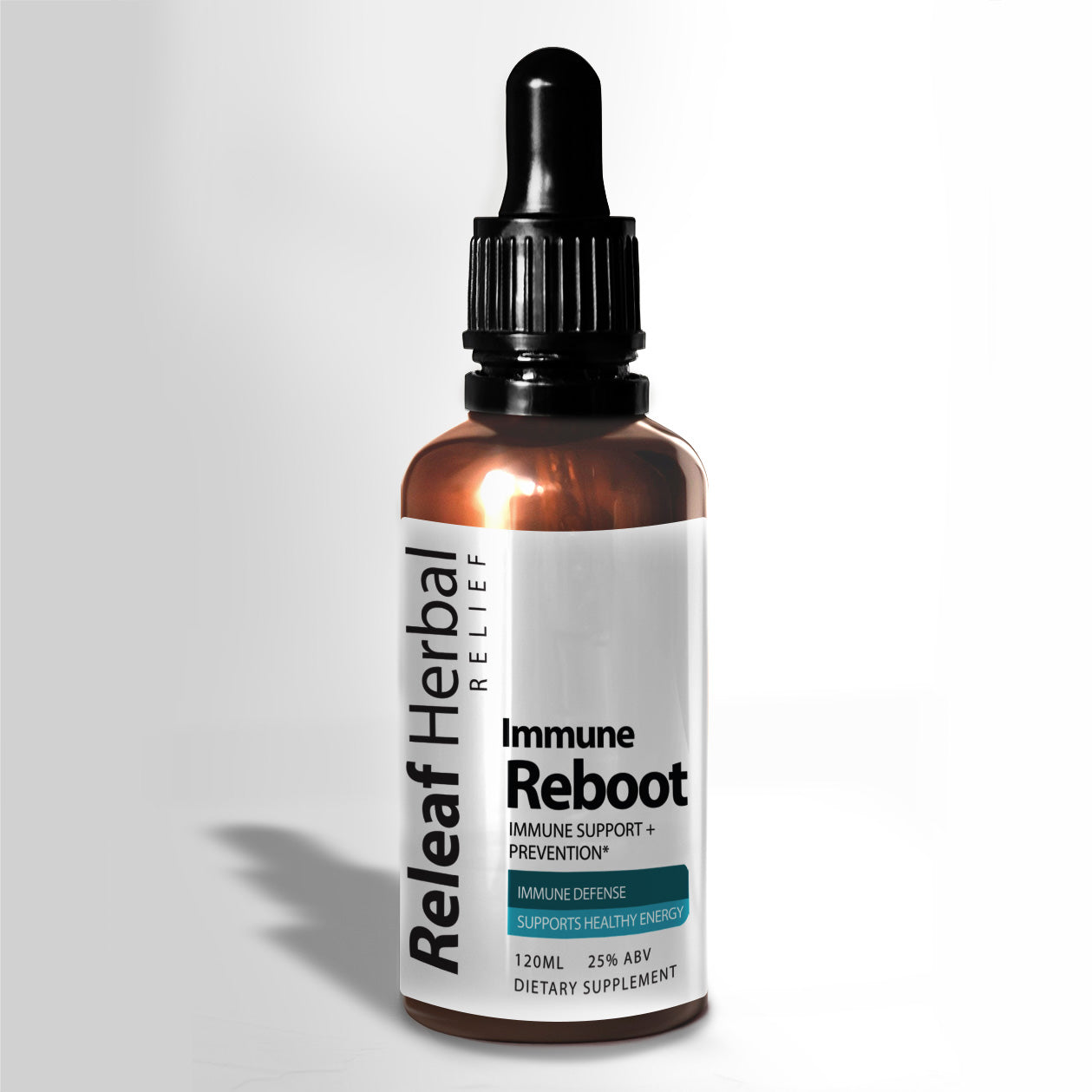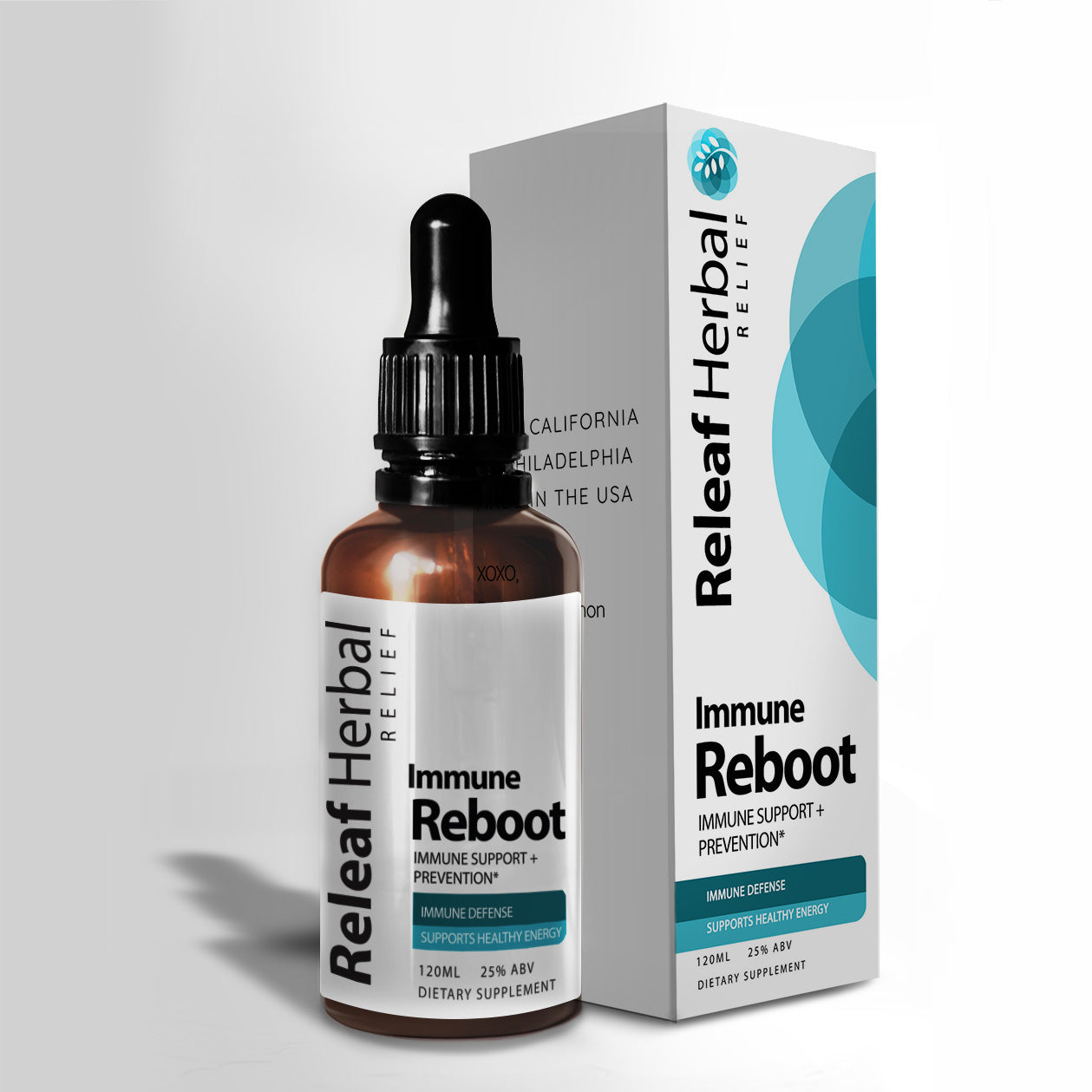 Description
Directions
Ingredients
Getting sick a lot? Taking Releaf's Immunity tincture on a daily basis will give you the immune boost you need to stay well. Elderberry is packed with antioxidants and vitamins that can prevent sickness while ling zhi is a natural anti-inflammatory known for its ability to control blood glucose levels and strengthen the immune system. Developing a strong immune foundation is a key component of staying healthy. This tincture is also packed with an array of different mushrooms known for their natural defensive properties. Illnesses and colds don't stand a chance against our all natural Immunity.
Take 1-3 dropperfuls of Immunity two times a day as needed. Simply add it to water, tea, your favorite beverage, or place it directly on your tongue.
Huang Qi, Bai Zhu, Fang Feng, Fu Ling, Ling Zhi, Shiitake, Maitake, Kawaritake (turkey tail), Elderberry, Wu Wei Zi. Astragalus root, Atractylodes root, Siler root, Poria, Reishi, Turkey tail, Maitake, Shiitake, Elderberry fruit, Schizandra fruit, Water, Ethanol, Acacia Vera, Honey
FAQ
How long can I take Hot Flash Releaf?
Will Hot Flash Releaf help with sleeping and daily energy?
Yes, Hot Flash Releaf can help with keeping you cooler while sleeping, providing you with a better nights sleep. A better nights sleep can help with daily energy and feeling more like yourself.
Can I mix Hot Flash Releaf in any beverage that I choose?
Hot Flash Releaf can be mixed into any beverage that you choose, just add a dropperful or the suggested amount. Hot Flash Releaf can also be placed under your tongue and swished around in your mouth, before swallowing.
Can Hot Flash Releaf be used with Stress Releaf?
Hot Flash Releaf pairs well with any of our other formulas, it's a natural with PeriMeno Releaf and Stress Releaf.