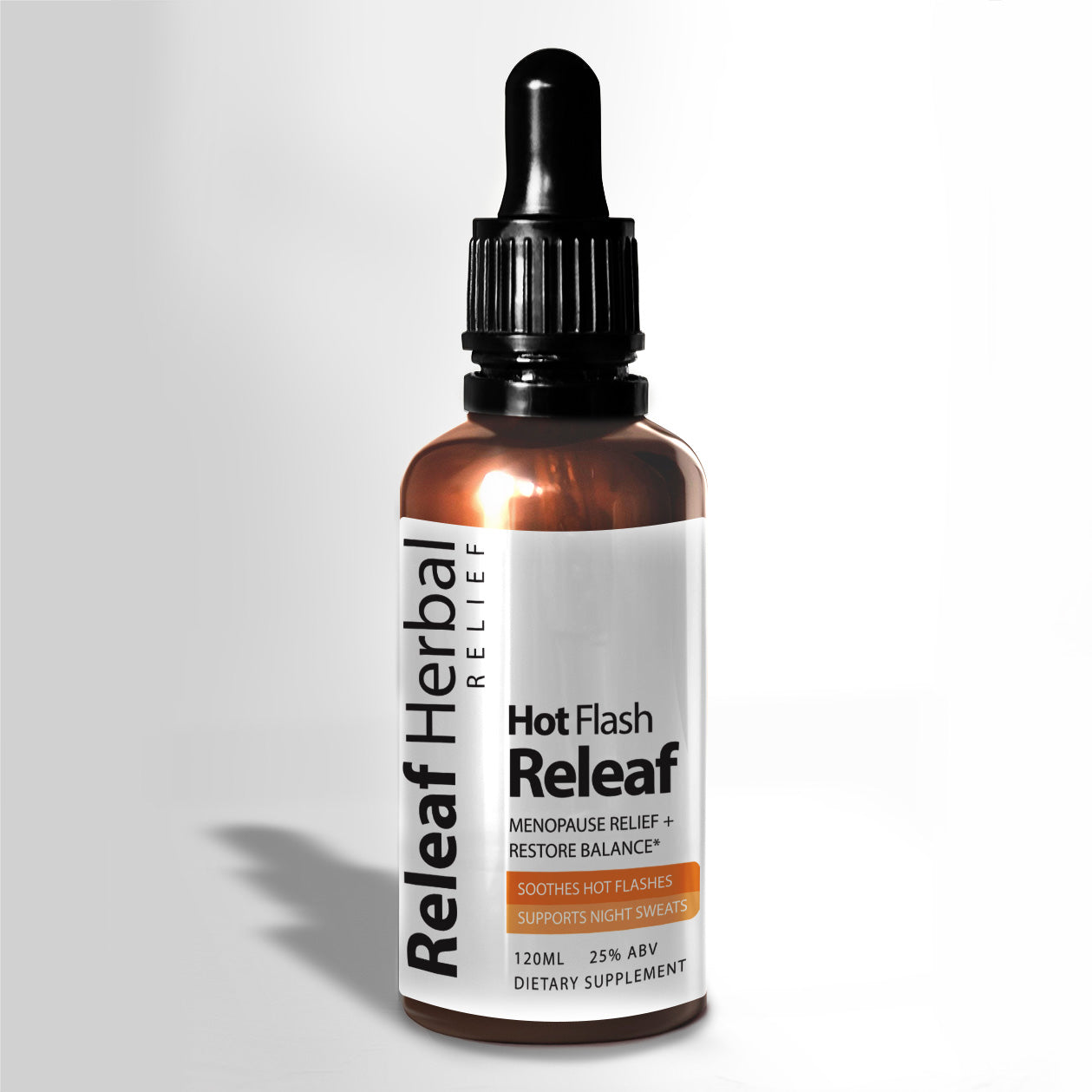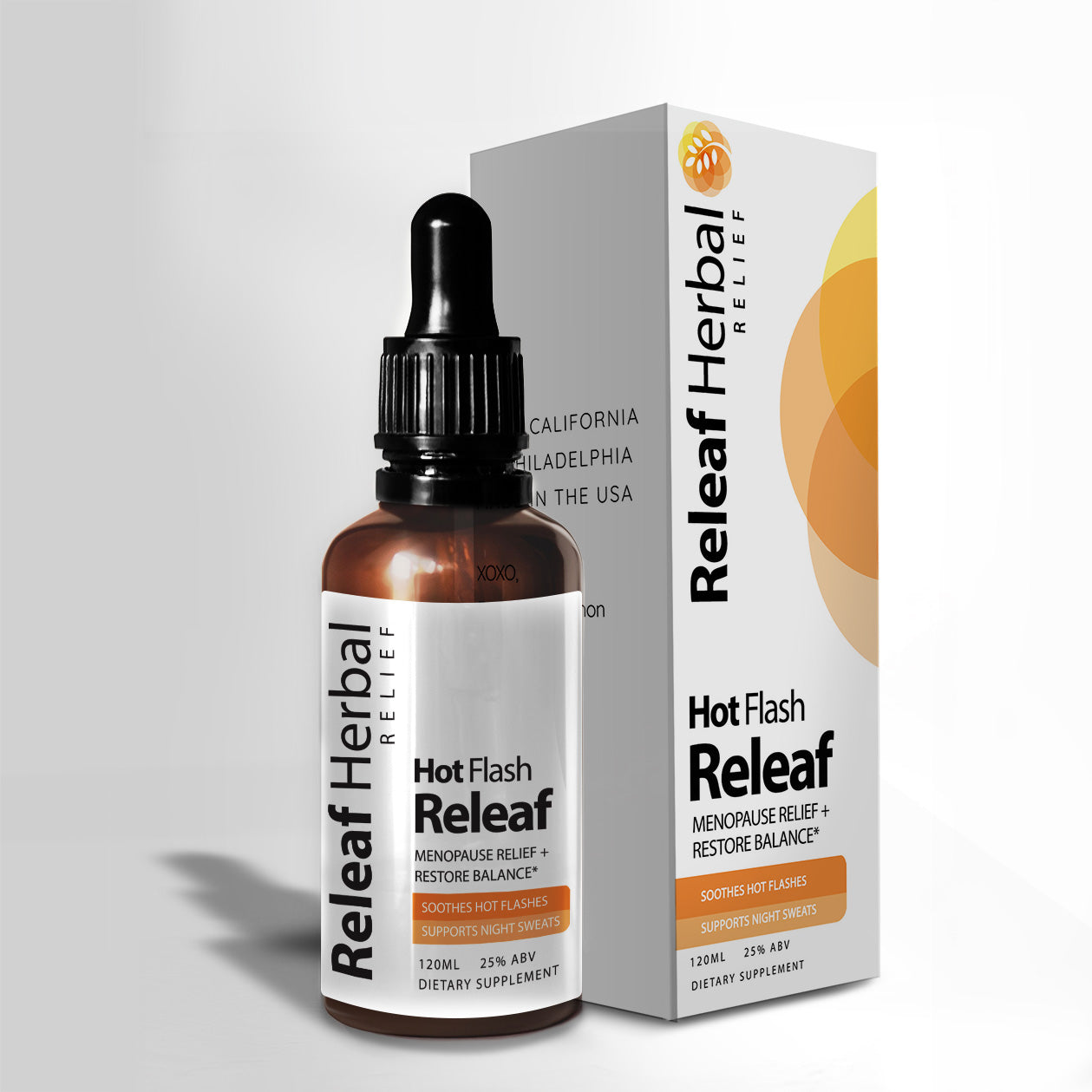 Description
Directions
Ingredients
Feeling hot and sweaty when you least expect it? Hot Flash Releaf can lessen body heat and keep you cool and grounded. Whether you're experiencing menopausal hot flashes or just tend to run on the warmer side, don't leave home without Hot Flash. Hot flashes, also known as vasomotor symptoms, start with an overwhelming sensation of heat that emerges from inside of your body, causing you to break into a sweat. After the sweat comes the disorienting sensation of chills. Hot flashes can be sudden and extremely uncomfortable. Hot Flash Releaf will cool you off while lessening the intensity of and decreasing the frequency of hot flashes. This tincture is an all natural hot flash cure. Herbs like concha astrea relieve dizziness associated with heat while angelica root can help with circulation to cool you down. Changes in our bodies are inevitable but suffering doesn't have to be.
Take 1-2 dropperfuls a daily.– Just drop it under your tongue and swish it around. Some add the dropperfuls to their favorite beverages. Add Hot Flash Releaf to your favorite tea or smoothie!! Adding MenoPeriMeno Releaf to Hot Flash Releaf can additional support for helping regulate menopause and perimenopausal symptoms.
Ingredients: Chinese Angelica Root, Lyceum Bark, Tree Peopny Root Bark, Oyster Shell, Rehmannia root, Stellaria Root, Anemarrhena Rhizome, Morinda root, Curculigo Rhizome, Epimedium leaf, Solomon Seal Rhizome, Water, Alcohol, Acacia Vera, Honey.
FAQ
How long can I take Hot Flash Releaf?
It's safe to take hot flash Releaf to help with menopausal symptoms through perimenopause, menopause and post menopause.
Will Hot Flash Releaf help with sleeping and daily energy?
Yes, Hot Flash Releaf can help with keeping you cooler while sleeping, providing you with a better nights sleep. A better nights sleep can help with daily energy and feeling more like yourself.
Can I mix Hot Flash Releaf in any beverage that I choose?
Hot Flash Releaf can be mixed into any beverage that you choose, just add a dropperful or the suggested amount. Hot Flash Releaf can also be placed under your tongue and swished around in your mouth, before swallowing.
Can Hot Flash Releaf be used with Stress Releaf?
Hot Flash Releaf pairs well with any of our other formulas, it's a natural with PeriMeno Releaf and Stress Releaf.